Enabling Science in a New Light
Introducing the LUMA™ Programmable Vacuum Ultraviolet Detector. Reaching beyond the limits of traditional GC detection from R&D to Routine analysis.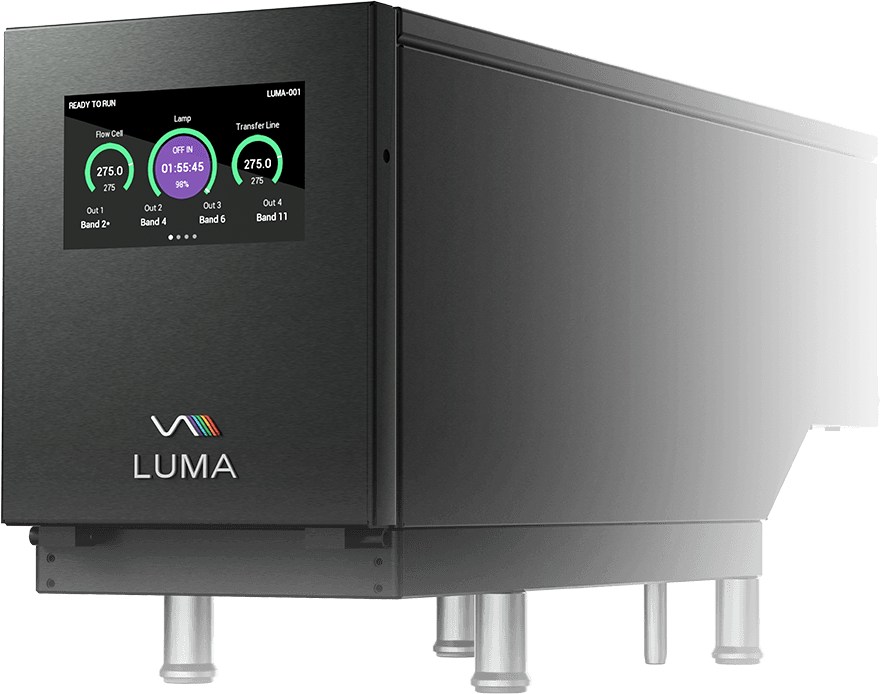 Why Luma
When it comes to choosing the right GC detector for your application there is no shortage of options and many factors that need to be considered, including:
Sensitivity and Linearity
Ability to analyze a broad range of compounds.
Ease-of-Use, reliability, and maintenance requirements
Cost-to-operate
With traditional GC detectors you have to make tradeoffs:
You can have sensitivity and ease-of-use with an FID but it is not selective.
You can have universal detection and ease-of-use with a TCD but it is not sensitive.
You can have sensitivity and selectivity with a Mass Spectrometer but it is not very easy to use.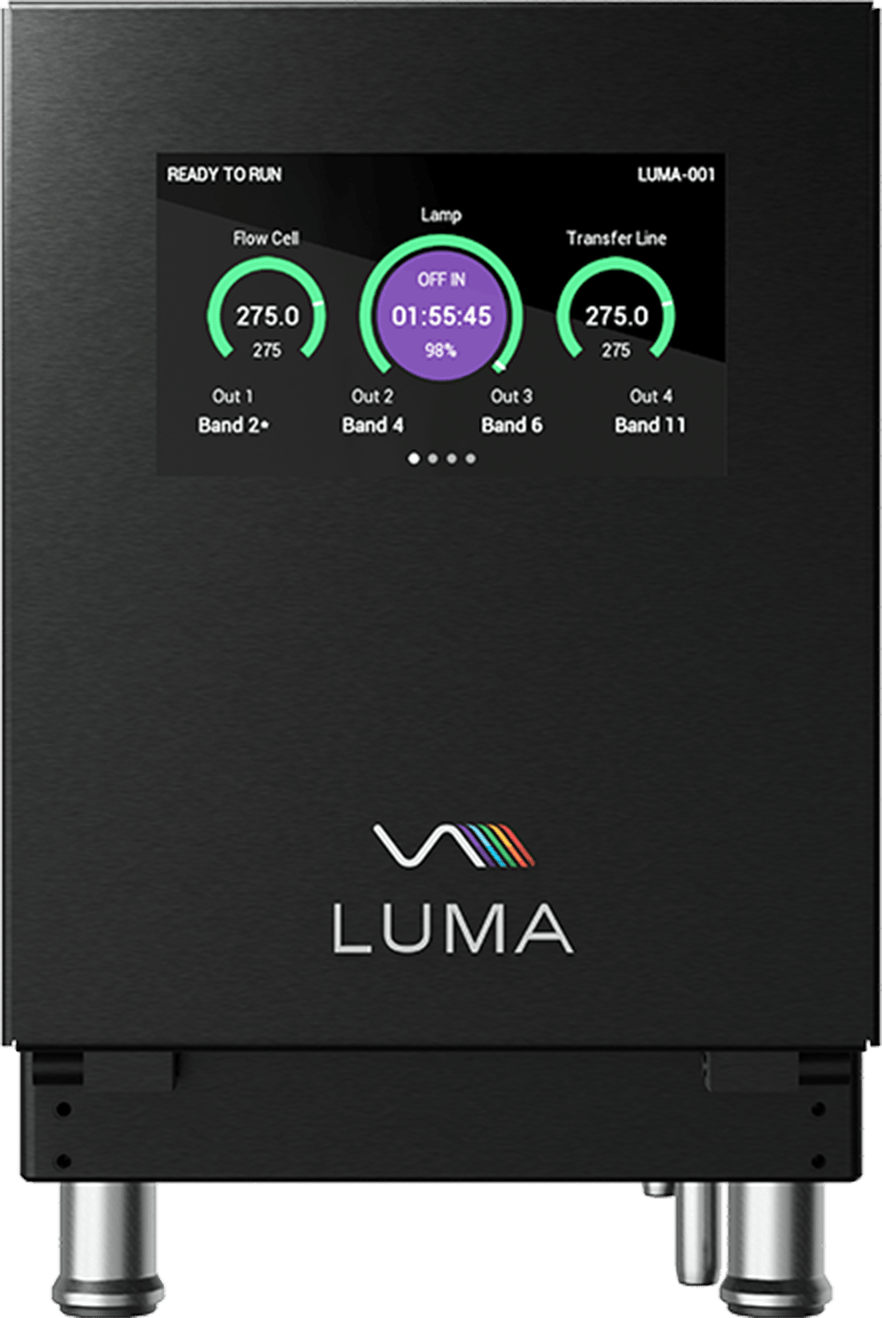 Universal Detection
Nearly every compound absorbs in the Vacuum Ultraviolet region of the electromagnetic spectrum Except the GC carrier gases Helium, Hydrogen, and Argon.
Best-in-class Sensitivity
LUMA allows you to see more so you can do more.
LUMA has better sensitivity than an FID and similar sensitivity to Single Quadrupole Mass Spectrometry
Detecting impurities in your analytical workflow is essential to producing high quality and safe products across numerous industries. Often it is required to identify impurities at very low levels of detection.
LUMA is the ideal detector for the analysis and quantification of impurities because LUMA is sensitive enough to identify impurities at very low levels and provides channel selectivity to help eliminate false positives.
Channel Selectivity
LUMA acquires data across 12 different wavelength bands. Since compounds absorb differently in different wavelength regions LUMA allows you to focus on compounds of interest
Channel selectivity allows you to apply power mathematical formulas between channels for more complex operations. For example, suppression of a co-eluting peak.
Easy-to-Use
LUMA was designed to be easy-to-use and operate.
LUMA has a small footprint and is user installable directly on top of your Agilent 6890, 7890, 8890 or 8860 GC in less than one hour.

LUMA requires no special gases. In fact, LUMA uses the GC gas supply.

LUMA fits right into your existing laboratory workflow and will work with your existing laboratory chromatography data system – so there is no additional software training required.
LUMA OS and LUMA OS Console
While LUMA can be controlled through most chromatography data systems each LUMA detector also has an easy-to-use web interface called LUMA OS. Simply connect LUMA to your laboratory Ethernet or connect a computer to LUMA.
Laboratory managers can use LUMA OS Console, a unique application that allows for the configuration and monitoring of multiple LUMA detectors over your laboratory Ethernet. LUMA OS Console allows you to observe detector status, watch data acquisition, and save data from any LUMA on your network.
Detector front Panel
LUMA has an easy-to-use LED front panel that will let you know what LUMA is doing at all times.
Unmatched Flexibility
LUMA can acquire up to 12 channels of digital data and 4 channels of analog data – allowing you to do more. For example consolidate multiple applications into a single run.

With LUMA you can continue to use other detectors in combination like and FID or MS
Low cost-of-ownership
LUMA does not need any additional bench space and uses minimal consumables -- like a deuterium lamp that only needs to be replaced every 2000 hours.